In the traditional civilisations of Middle East, India and China, we find some of the oldest and most time-tested systems of healthcare and medicine.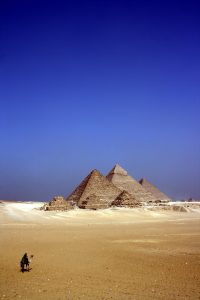 In Egypt, textbooks on medicine were written by 3000BC. In India, the traditional Indian medicine Ayurveda, was practiced and taught at university level in 700BC. In China, Traditional Chinese medicine (TCM) was well established by 700BC throughout China, with its roots going back at least to 3000BC.
One of the distinctive features of oriental medicines is that they are an integral part of man's philosophy, his consciousness and his relationships with other beings and the cosmos. The results are a rich harvest of perspectives and modalities that are unsurpassed both in their profundity and sophistication as well as being practical, economical and ecologically sustainable.