<
p>Herbalism is perceived as the folk form of medical practice, which depends on plant-based remedies. Traditional treatment methods like Ayurveda, Unani medicine, and Chinese medicine solely incorporate herbal therapy to prevent and cure diseases, as well as for promoting the overall wellbeing of patients. Many pharmaceuticals that are often prescribed by modern practitioners also have a long history of uses in herbal medicine. This list includes opium, quinine, digitalis, aspirin, etc.

Herbal medicines promote natural healing, and they are also cost-efficient compared to conventional drugs. Besides, their consumption has zero to minimal side effects. The perks of herbal remedies are quite visible, but the question is, how good is herbal medicine as a career option? This post aims to answer that!!

Career Overview of Herbalism
You must pursue an herbalism course online or offline to become eligible to practice herbalism. Later in this post, we will discuss the best herbalism course in detail, but in this section, we will focus on the herbalism career outlook.

After completing the course, you will become a certified herbalist, which will open the door for many lucrative career opportunities in fields like research, education, herbal medicine production, clinical practice, etc. As a practitioner of herbal medicine, you will be capable of treating various physical and mental health conditions through the holistic use of plants and plant extracts in aggregation with medical knowledge. Theoretical and practical expertise in herbal medicine will also allow you to relish varied opportunities in academic sectors. If you don't like clinical practice, you can consider becoming an herbal medicine researcher or guide.


Earning Potential and Opportunities
In this age of information, people have become well aware of the side effects associated with conventional medicine consumption. Besides, most allopathic drugs are also more expensive than herbal medicines. These are the two main reasons that make herbalism better than conventional medicines. So, it is no wonder that people across the globe often seek plant-based remedies. With a rising number of patients interested in alternative medicine, the growth prospect of the herbal industry is bullish. This is such a sector where the key competitors, i.e., conventional medical practitioners often recommend their patients to undergo herbal remedies because it is minimally invasive.

Expert herbalists typically charge between £50 to £100 for initial consultations. Such sessions last for around 60 to 90 minutes. Kindly note that fees that herbalists charge depend on several factors like the complexity of the disease, practice location, etc. According to Planit Plus, young practitioners earn around £6,000 a year at the beginning of their careers. However, successful practitioners can level up their income up to £30,000 per annum.
Choosing the Best Herbal Medicine Course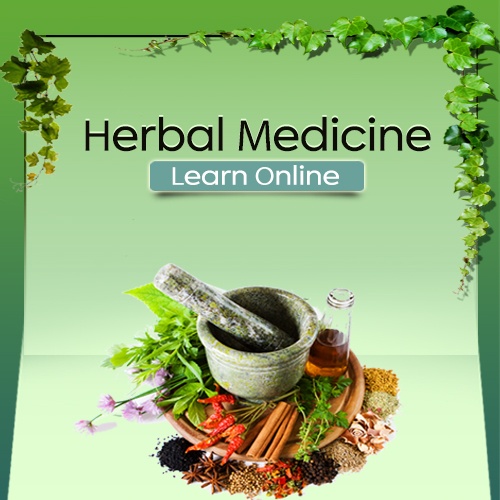 We hope that the career outlook and earning potential in herbalism are now clear to you. Consider pursuing one of the most valued online herbal medicine courses to become a certified herbalist and start exploring the amazing growth opportunities in this sector.

College of Medicine and Healing Arts, AKA Comha, offers an incredible diploma course in herbal & naturopathic medicine (Unani Tibb). After completing our course, you will become qualified to conduct medically effective and financially sustainable herbal practices based on the Tibb tradition. Contact us now to learn more about our online herbalist course. We would love to hear from you and clear your doubts. 

Contact us +44 (0)116 273 8614 0r send your queries by email at info@comha.org.uk